Have you ever dreamed of creating eye catching videos that are truly unique and standout in the rapidly growing world of video content?
If so, this course is for you!
Get lifetime access to our Make a Video Masterclass!
While some courses are based on a monthly subscription model, our course is a one-time fee meaning you can refer to this course as many times as you need to master your video editing skills! With lifetime access to the course, you can work as fast or as slow as your schedule allows. You can even download the course videos and watch them offline.
1. Plan
The key to a successful video is in the planning stages. Script the narrative, plot the storyline, and hone in on what it is you're trying to communicate to your audience. We're teaching you tips and tricks to crafting a story and turning that idea into video.
2. Film
This section is all about capturing quality footage. From framing the shot, diversifying the footage you're shooting, and tips and tricks to streamlining the process, this section is all about the actionable steps it takes to capture the files you need.
3. Edit
This is the largest section of the course. Editing videos can be daunting but through this course you'll be looking over Chris' shoulder and editing right alongside him using the same video clips (provided for download). From organizing files to uploading online, Chris walks you through the entire editing process!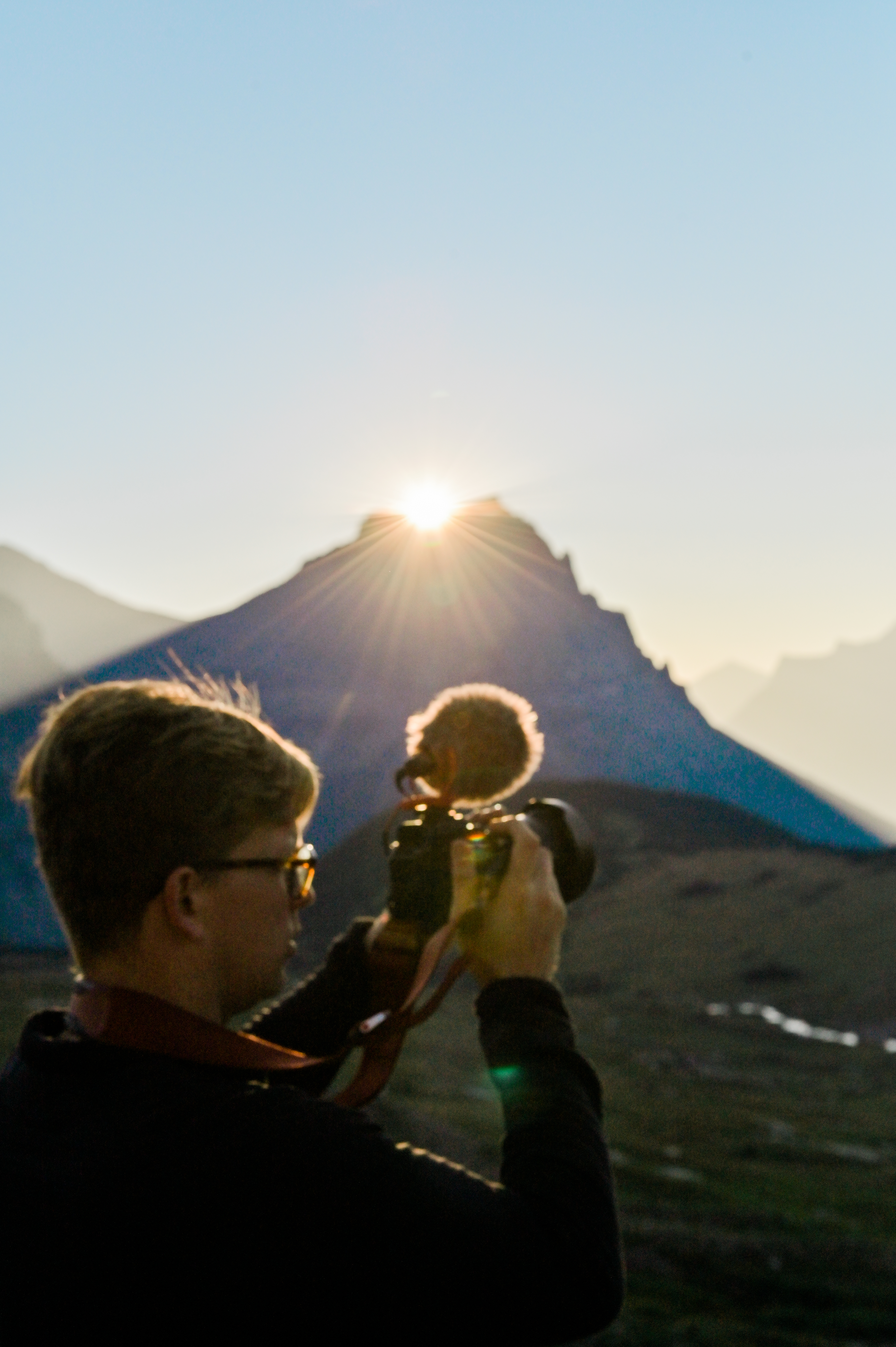 How is this course different from other video courses?
For starters, your instructor, Chris, is 100% self-taught. He knows what it's like to be where you are today and he's helping you skip some of the learning curves he went through by being able to more directly teach you the information he spent years researching and learning across every corner of the internet.
On top of having a teacher who understands the self-taught, beginner mindset, we're doing something we've never seen another course do before: provide you a library of clips to practice with!
While you're watching the video course and learning as Chris edits in front of you, you'll get to edit the exact same footage right alongside him! A huge component of video editing is learning keystrokes, shortcuts, and simply mastering a solid workflow. Get hands on experience from Chris by editing right alongside him!
The Power of Video
Video is an incredibly powerful form of communication. In fact, Youtube is the second most visited website on the internet (second only to Google) and used daily for both education and entertainment by over 2 million users. 
Many people dream of starting a Youtube channel and converting their creative ideas into visual masterpieces, but don't know where to start. Others have taken that first step and started a channel, but are struggling to find their unique style and voice.
That's where we come in. 
Welcome to Make a Video Masterclass: Plan, film, and edit a video that stands out.
We're Chris and Sara: a husband and wife creative duo traveling the world and sharing our experiences over on Youtube.
Chris has been editing videos for over 16 years. He's 100% self taught and is a firm believer that anyone can craft meaningful videos when they're willing to put in the work and allow themselves to be vulnerable enough to create something that is truly unique and personal. His work has been featured by Apple, Compassion International, Michael Hyatt, Carlos Whitacker, and many more.
Sara's background is in communication, specifically public speaking, photography, and journalism. She uses her experience in various forms of communication to craft meaningful and impactful stories through video and photo that engage audiences and make them want to be a part of the adventure.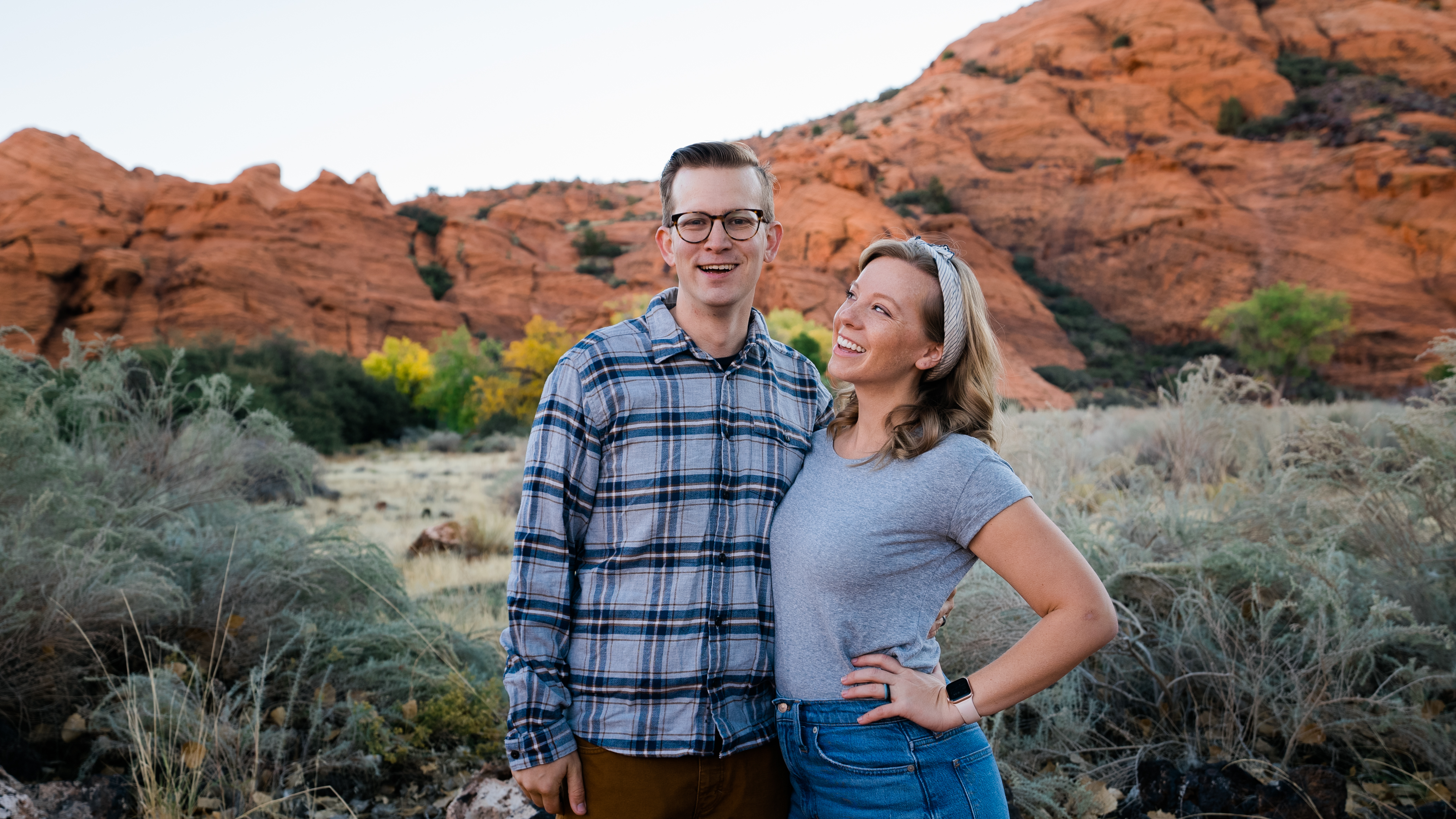 Check your inbox to confirm your subscription
Frequently Asked Questions
Who is this course designed for?
If you've never edited a video before or still feel pretty lost in the editing process, this is for you! If you have a lot of video editing experience, you might want to pass on this course because you're probably more of a pro than you realize.
Unsure if you'd be considered a pro or beginner? Take a look through the course videos (see above) and see what information will be covered in the masterclass.
What software and gear do I need for this course?
Chris will be editing with Adobe Premiere in this course. This is not free software but we link to a free 7 day trial inside the course. If you'd prefer editing in a different software, that's totally fine! Much of the content can be translated to another program.
How long will this course take to complete?
The course is ~6 hours of video content. While yes, you could sit down and watch all 6 hours in one sitting, the way we've designed the course is to work alongside Chris which will likely mean hitting pause pretty often to absorb what he's teaching. You can work as fast or as slow through the course as you like. Remember, because you have lifetime access to the course, you can always rewatch videos again later!
I don't want to do Youtube, will this course still be worth my time and money?
Yes! Whether you're planning to host a Youtube channel, make better family movies, or begin working as a videographer and filmmaker, the lessons learned in the course will 100% apply to you (with the exception of maybe the thumbnail video at the end).
When will this course go live?
The course is live and ready for you to join today. :)
What is included in the price?
6 hours of lesson videos.
Dropbox link to all of the video files used to edit the video that Chris is editing in front of you
PDF lesson book with notes, links, and guided prompts to help you make the most out of the lessons.
Lifetime access to the masterclass.
Have a different question not listed here? Don't hesitate to reach out at [email protected].